On July 1, 2014 we had the honor of giving a tour of LabFlorida to AHCA Secretary Elizabeth Dudek and the CEO of Florida Assisted Living Association Shaddrick A. Haston, Esq.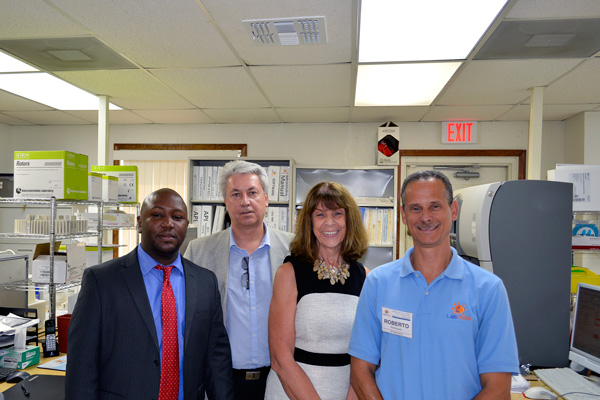 From left to right: Shaddrick Haston, CEO of FALA; Andrei Leonov, President/CEO of LabFlorida; Elizabeth Dudek, AHCA Secretary; and Roberto Rodriguez, VP Operations and Marketing of LabFlorida.
LabFlorida is a leading provider of diagnostic laboratory services to ALFs and home health agencies in Tampa Bay and Central Florida. As an active FALA member we are committed to enhancing the quality of healthcare for ALF residents and our patients by providing the most advanced lab testing and resulting capabilities.
LabFlorida doesn't just provide lab service, we offer teamwork approach to clinicians and ALF administrators in tackling many challenging  issues in the rapidly changing healthcare systems in Florida.
We are all about improved efficiencies, reduced errors, greater physician and patient satisfaction, and a better quality of patient care.