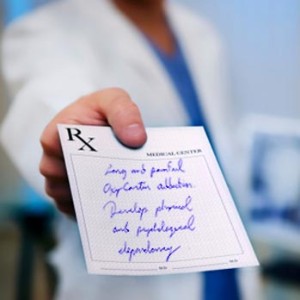 Gotta know your numbers! Nothing is more important than your health. If you are generally healthy you do your annual physicals. If you have a chronic condition you regularly consult with your doctor. Right?
What is the first thing your doctor does? Talks to you and asks generic "How are you doing" questions. What's next? The doctor needs to order some lab tests! In over 70% of cases your doc is clueless without test results.
A Wide Range of Tests
LabFlorida offers most of the diagnostic tests available in the U.S. Your healthcare provider may or may not be aware of the more comprehensive tests that might give him/her better numbers to make the diagnosis and offer a course of treatment. You may have read about a certain test on our website. Ask your doctor about it!
If he/she thinks it's a good idea for you to have that test done, you will get a test order (requisition or prescription) to take to a lab. The requisition form may be on a form with LabCorp, Quest or Baycare logo. Actually, unless you have an HMO health plan, you can go to any lab, including LabFlorida.
Why LabFlorida?
No scheduling, no wait at our draw center.
Lower prices if you are a self-pay patient.
If you are a Medicare or Humana PPO home bound patient LabFlorida will come to you (home, ALF, ILF, etc.).
We can draw blood/collect other specimen at your home for a fee, which will depend on your health plan and location (typically $30-50).
Frequently Asked Questions
How long does it take to receive my test results?
Routine tests are resulted within the same day. Most tests take 3-4 days to complete, but some can take 10 days or longer.
Can I get a copy of the report?
In Florida, laboratories are not allowed to release test results to patients without a specific authorization from your primary care physician or specialist.
Can a lab help patients understand test results?
No. Labs are not allowed to interpret test results. Call the physician who prescribed the test if you have any questions.
For all other questions – E-mail or call (813) 885-7755.