U.S. Surgeon General Vivek Murthy today released a landmark report on the country's addiction crisis, which he says is a bigger health problem than cancer.
In the report, "Facing Addition in America," Murthy calls for a shift in the way the country addresses substance addiction. "Addiction is a chronic but treatable brain disease that requires medical intervention, not moral judgement," he writes.
While one in seven Americans will face substance use disorders, the report says only about 10 percent of those with addictions will receive any type of specialty treatment.
Murthy, who earlier this year wrote a letter to America's doctors asking them to take a pledge to reverse the country's opioid epidemic, calls on primary care doctors to step up screening of patients for substance abuse.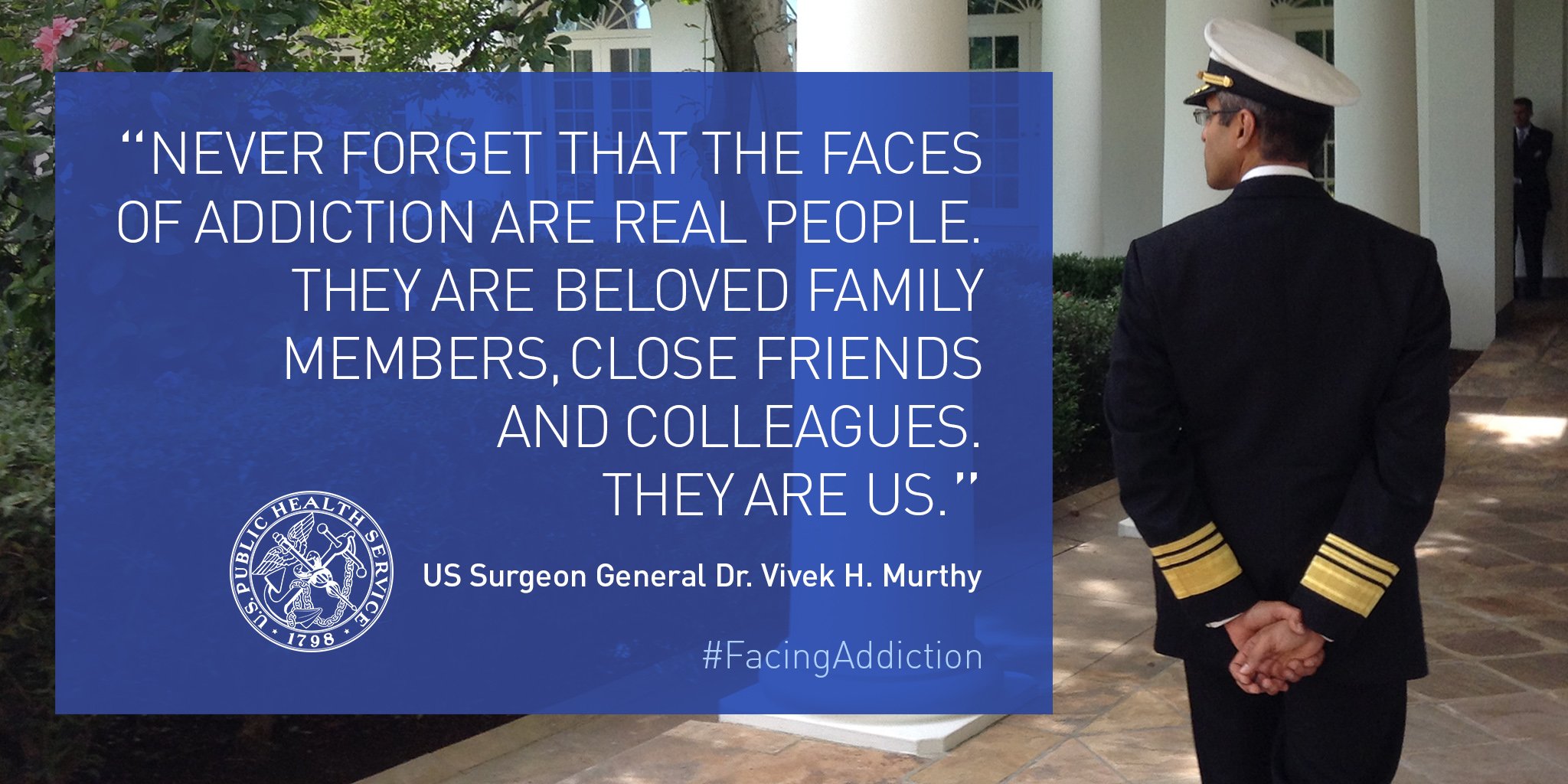 The report contains some startling numbers, estimating that more than 27 million people in the U.S. reported using illegal drugs or abusing prescription drugs in 2015 and more than 66 million people reported binge drinking in the past month.
A new survey reveals physicians aren't letting themselves off the hook when it comes to the opioid crisis. In a survey performed last month by InCrowd, doctors cited physician overprescribing for pain management as the single biggest factor fueling the misuse of opioids by patients in the past five years.
"We were told for years that [opioids] wouldn't be addictive in the great majority of patients. This was obviously wrong," one emergency room physician said in the survey.
While the report focuses on the need for better treatment options, the U.S. Department of Health and Human Services announced Wednesday that it is taking additional steps to expand medication-assisted treatment for opioid addiction.
The government will enable nurse practitioners and physician assistants to immediately begin taking the 24 hours of required training to prescribe the opioid use disorder treatment, buprenorphine, which until now could only be prescribed by physicians. Those who complete training can begin prescribing the medication to up to 30 patients starting in early 2017.